Stella
Stella was founded in 1882 with the second industrial revolution. Given the historical period, Pietro Stella began his journey by opening the Stella factory, which initially dealt with brass items such as candlesticks, pasta cutters and taps. It was with the faucets that Stella found his direction, mounting one of his first taps in the fuel circuit of the Fiat Zero car.
With the new lifestyles adopted in the years following the revolution, more sanitary facilities were needed in the home, and Stella took advantage of this to specialise in faucets, arriving at the present day.
In the last decade Stella has experimented with new design concepts, enriching its collections with innovative and minimalist products that lie somewhere between the new and the old.
The Stella product line includes: Basin Faucets, Bath Faucets, Bidet Faucets, Shower Faucets. The most iconic series are: Roma, Italica, Box.
Check out all the Stella collections on Aqadecor, if you can't find the product of your dreams, don't hesitate to contact us and request a custom quote.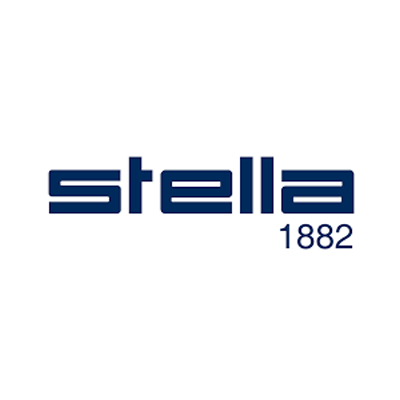 Items 1 to 32 of 102 total
Position

Product Name

Price

Dynamic SKU

Lenght

Finish

Brand

Installation

Size

Version

Shower Tray Height

Taps Finish

Frontal Finish

Collection

Shipping

TUBES Colors

Body Finish

Knob Finish

Ribbed Knob Finish

Function

Flexible Hoses

Waste

Water Inlet

Lighting

Power (Watt)

Layers

Shelves

Doors

Frame

Internal Shelves

Drawers

Supply

Feet

Panels

Designer

Column dimensions
Position