Hafro Geromin
Hafro Geromin has been bringing quality, design, technology and experience to its products since 1990. Using a philosophy in which water is a source of well-being, the company, thanks to the technologies and materials it uses, has created versatile products such as hydromassage baths, hammams, multifunctional shower cubicles and complete shower systems for every environment without sacrificing aesthetics. In fact, thanks to its designers, it has managed to create real saunas that can be adapted to small wellness spas, accommodation facilities or even domestic environments.
The Hafro Geromin product line includes: Bathtubs, Whirlpool Bathtubs, Shower Column, Shower Enclosures, Saunas and Turkish Baths. The most iconic series are: Olimpo, Soul, Tempo.
Check out all the Hafro Geromin collections on Aqadecor, if you can't find the product of your dreams, don't hesitate to contact us and request a custom quote.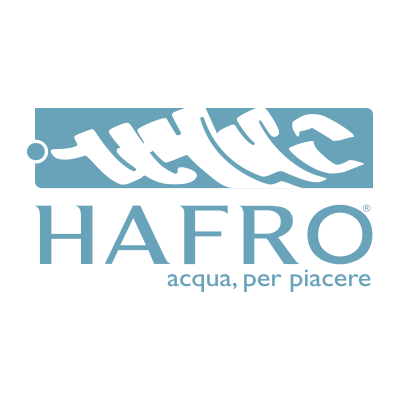 Items 1 to 32 of 63 total
Position

Product Name

Price

Dynamic SKU

Lenght

Finish

Brand

Installation

Size

Version

Shower Tray Height

Taps Finish

Frontal Finish

Collection

Shipping

TUBES Colors

Body Finish

Knob Finish

Ribbed Knob Finish

Function

Flexible Hoses

Waste

Water Inlet

Lighting

Power (Watt)

Layers

Shelves

Doors

Frame

Internal Shelves

Drawers

Supply

Feet

Panels

Designer

Column dimensions
Position