Fabbian
Fabbian was founded in 1961 and specialised in the production of lamps for furniture. During all these years, the company has always focused on the quality and value of its products, thus gaining international recognition. In 2018, however, the real turning point for the company took place. With the acquisition by Luca Pellegrino, the brand shifted to energy-saving LED technology products, once again renewing itself impeccably. The company is based in Italy, where it produces its collections and studies new trends in design and technology. The products are synonymous with quality and reliability, in fact the construction and assembly are monitored with great care at every stage of their production cycle in order to obtain a product that complies with safety standards.
The Fabbian product line includes: Lighting. The most iconic series are: Olympic, Crio, Cloudy e Cricket.
Check out all the Fabbian collections on Aqadecor, if you can't find the product of your dreams, don't hesitate to contact us and request a custom quote.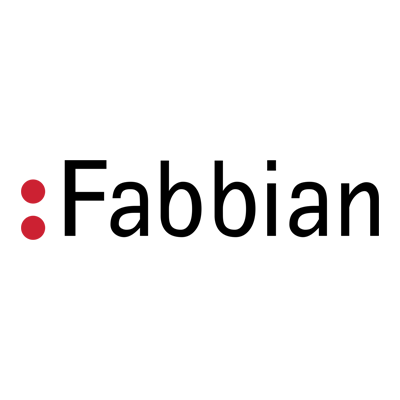 15 Items
Position

Product Name

Price

Dynamic SKU

Lenght

Finish

Brand

Installation

Size

Version

Shower Tray Height

Taps Finish

Frontal Finish

Collection

Shipping

TUBES Colors

Body Finish

Knob Finish

Ribbed Knob Finish

Function

Flexible Hoses

Waste

Water Inlet

Lighting

Power (Watt)

Layers

Shelves

Doors

Frame

Internal Shelves

Drawers

Supply

Feet

Panels

Designer

Column dimensions
Position