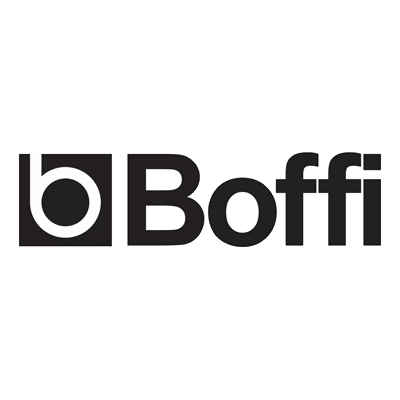 It was 1934 when Piero Boffi founded his company. Thanks to the evolution of taste, technology and a sophisticated photographic catalog Boffi has managed to assert itself at high levels for over 80 years. Under the directives of three artistic directors such as: Luigi Massoni, Antonio Citterio and Piero Lissoni in these years have managed to set a new artistic language given by their collections and cult pieces. Today Boffi is constantly looking for new technologies and new design ideas, in fact in 2015 the company in order to have a complete vision for the innovation of home furnishings integrates De Padova, a point of reference in the furniture made in Italy.
Boffi's product line includes: Basin Faucets, Bathtub Faucets, Bidet Faucets, Shower Faucets, Countertop Basins, Suspended Basins, Recessed Basins, Bathtubs, Shower Columns, Shower Heads, Towel Holders, Mirrors. The most iconic series are: Cut, Liquid, Wings and Minimal.
Discover all Boffi collections on Aqadecor, if you can't find the product of your dreams, do not hesitate to contact us and request a custom quote.